Better Scenes Management/View
under review
A flowmap-like screen showing all the scenes in a more visual manner would be more user friendly. The tiny scrollable dialogue box is really frustrating to use and its copy/duplicate/delete functions aren't straightforward at all. Much confusion there.
marked this post as
under review
Merged in a post:
Just like sketch, we need better artboard/scene management
It seems to me Protopie has been designed to support developing pies containing a maximum of 5-6 scenes because more than 6 scenes make it quite complex and it slows down the performance. Perhaps, Protopie team should change the definition of Scenes and Artboard and make it similar to Sketch or Adobe XD.
Scenes should mean a part of the user journey while artboards are a subset of scenes. For example, if we have to create a high-fidelity Instagram prototype, the following will be scenes and artboards:
Scenes:
Registration/Login (containing 12 artboards)
User profile (containing 5 artboards)
Uploading new photos (containing 5 artboards)
and also giving an option to create links between scenes and artboards.
For a visual demo, I am attaching a demo of how I visualize the better scene and artboard management (inspired by Sketch)
I have shared this feature post on Protopie facebook group and it has gathered a lot of reactions from Protopie users:
https://www.facebook.com/groups/ProtoPieUsers/?multi_permalinks=2204419829676734&notif_id=1557213878127458&notif_t=feedback_reaction_generic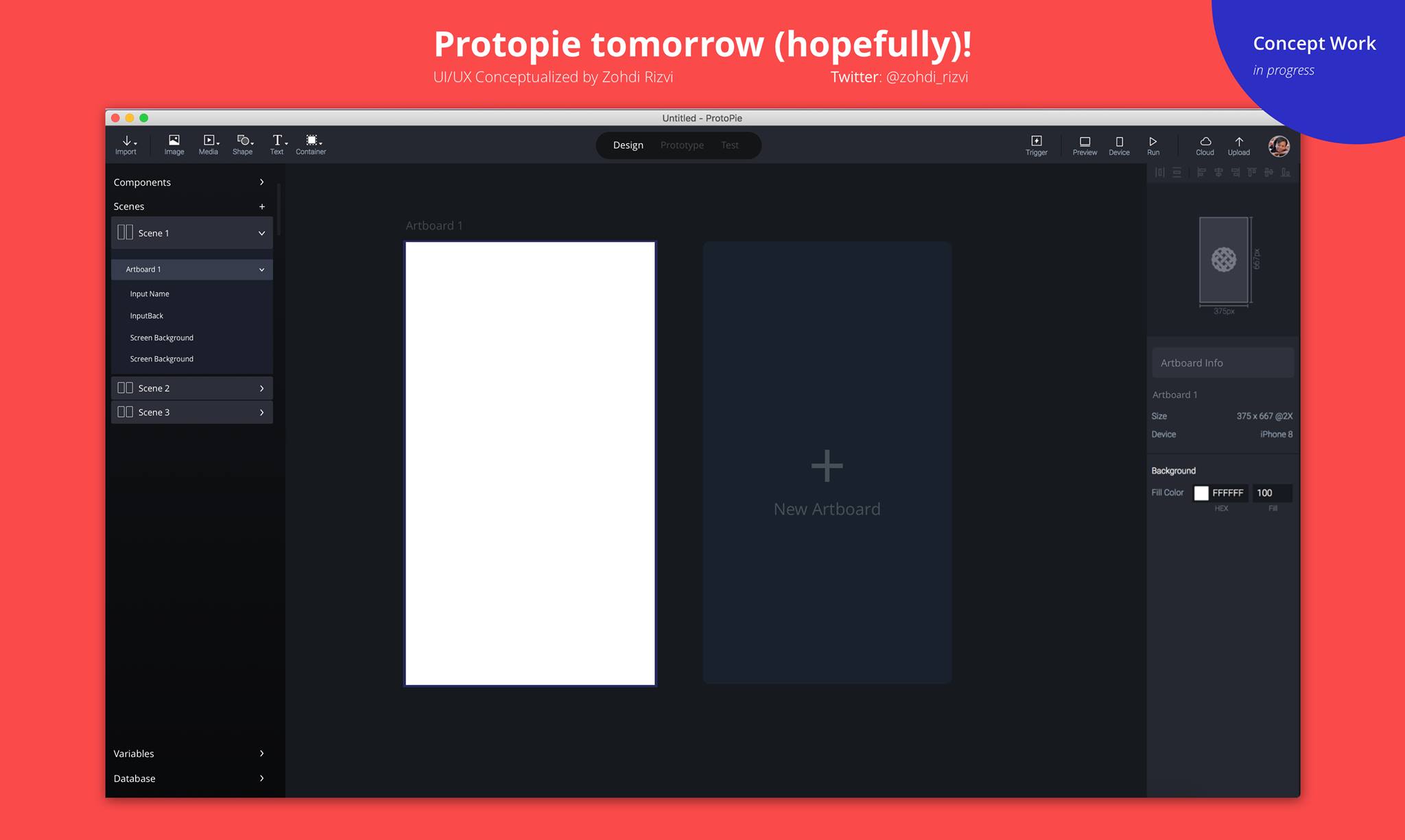 marked this post as
planned
Merged in a post:
Linear scenes view
It would be nice to be able to view the scenes linearly and the link between them. Node view.
marked this post as
complete
marked this post as
in progress
Merged in a post:
scene navigation sidebar
we need better scene navigation, and I suggest a sidebar for this.
clicking two times(scenes list>select) to select a scene is such a waste of time. one time should be enough, if the list would show all the time.