Import SVG vectors as shapes
under review
Merged in a post:
All "simple" imported shapes should stay vector..
For now, that means rectangles and ovals.
It's an easy win to grab the relevant vector data from Sketch/XD/Figma and convert it to supported ProtoPie shapes.
For now, just keep the supported options (fill color/opacity, stroke color/opacity/width/radius, shape opacity/width/height/position, etc.) and discard the rest. Give us an option at import to bring all of them in as images or as vectors.
So many microinteractions depend on simple vector manipulation. Right now we have to replace all the vector shapes to make a vector box grow in one axis without it looking like garbage. Please don't make us have to redo all this work.
To be clear, not asking for bezier curve import (though that would be nice), nor fancy stroke options (would be nice too). It's understood that advance vector stuff eats up a lot of programming resources.
But surely a basic vector attribute translator can't be that big of a feature request.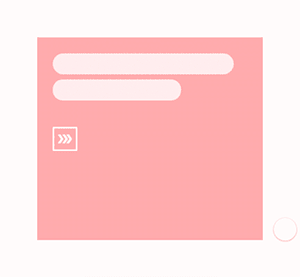 marked this post as
under review
Merged in a post:
Keep Sketch shapes as Shapes
When importing shapes from Sketch keep the shapes instead of transforming them in images.